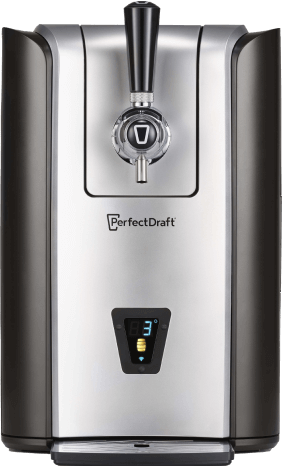 PerfectDraft
The PerfectDraft machine is the ultimate way to enjoy bar quality beer at home.
Precisely engineered, it cools 6 litre kegs to an optimal 3°C so you can experience Belgium's favourite beer as Jupiler brewers intended.
You can even deck out your machine with a range of Jupiler accessories like skins and medallions to complete the look!