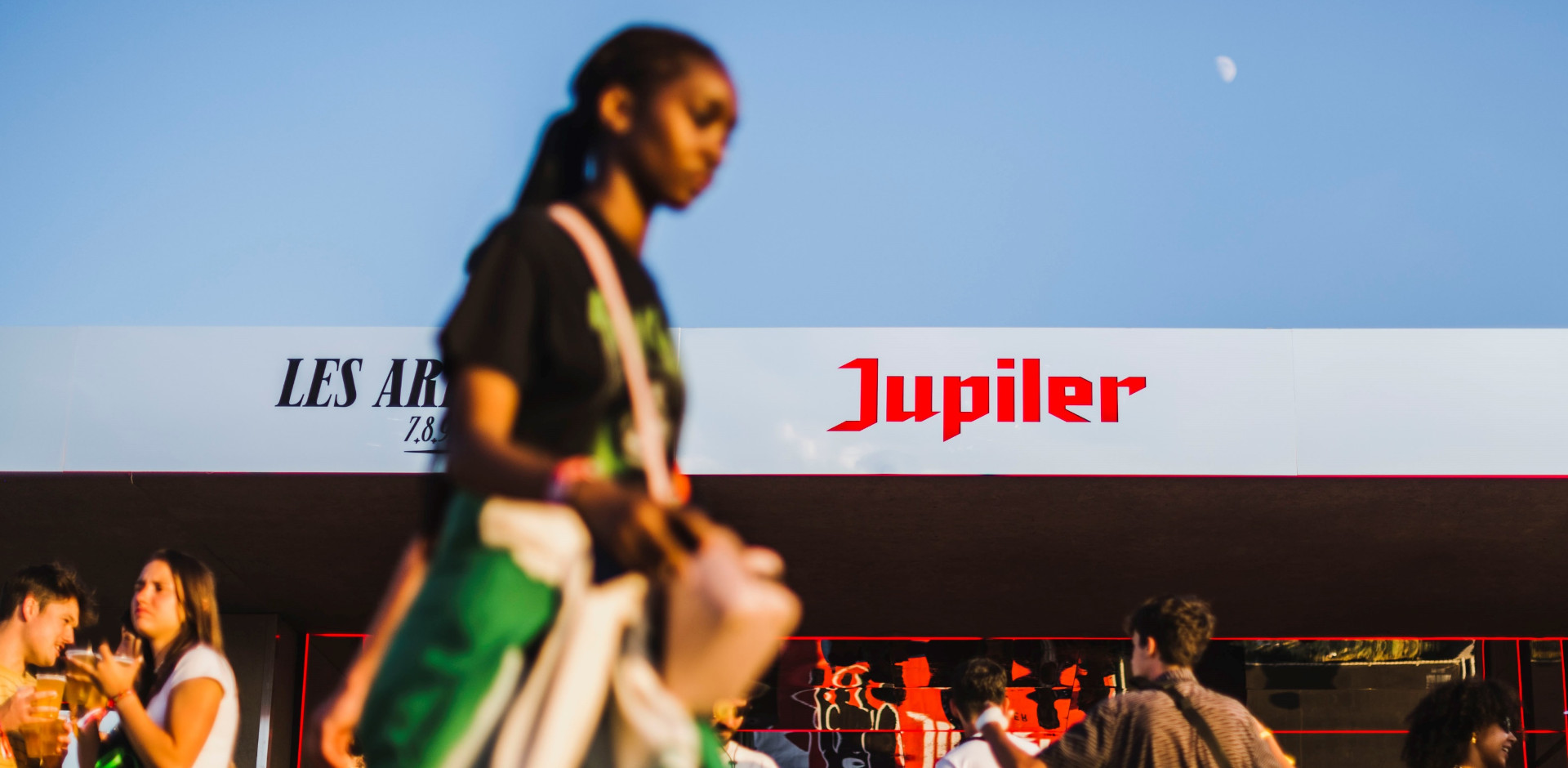 Jupiler is teaming up with your favorite festivals and together we will give upcoming Belgian DJ talents the crazy opportunity to play a DJ set. With this initiative, we want to give equal opportunities to all talents and bring more diversity to the music scene.
The Talent Takeoff is open to all Belgian DJ talents. If you are passionate about music, join us on this journey!
Unlock your talent and take your career to the next level
This summer you'll find the Jupiler Mirror House at Les Ardentes, Dour, WECANDANCE and Voodoo Village.
Together with VI.BE and Court-Circuit, we are looking for 12 Belgian talents that will play a set at our stage.
The identity of every festival will be respected and because each one has its own music genre, we are looking for talents within almost every style.
All talents will have the chance to work with a professional coach that will guide him/her during this journey.​ The amazing coaches are: DC Salas, Azo, Ufuk Demir, Sara Dziri and Blck Mamba.
This is how you can join the Talent Takeoff by Jupiler:
When located in Brussels or Flanders, you can upload your set on the platform of VI.BE. When located in Wallonia, you can upload your set on Court-Circuit.
The festival bookers will listen to all sets and select 12 talents.
The selected talents will do a personal intake interview at VI.BE or Court-Circuit to see what type personal guidance he/she could use the most.
An assigned professional coach will help the talent prepare his/her performance.
Every talent will be accompanied along the way to be able to give a kick ass performance and to fully enjoy the experience.
Are you a Belgian DJ with ambition? This is your chance to boost your career & visibility by getting noticed by professional coaches and by playing an unforgettable set at the Jupiler Mirror House at the coolest festivals in Belgium.